With great risk comes great reward, but when millions of dollars are on the line relying on the success of a product in a new global market… How much risk should you take? When entering into a developing nation like Africa there is political instability, along with a lack of infrastructure and other things you wouldn't worry about in a developed nation. This can be especially problematic for food producers because of food safety reasons. How is the food going to be inspected? What if there is lack of refrigeration or proper storage? All this has to be built and adds costs, and adding costs increases the risk.  However the buying power of African consumers is growing and there is great potential for profit. As markets in developed nations become saturated, riskier markets need to be entered but not without careful consideration and proper marketing. According to the article, "83% of African consumers are aware of television advertising, but only 19% are aware of online advertising." This means the normal social media, and other digital tactics used for marketing in developed nations won't work here.
For a firm to be successful in introducing a new product in Africa I feel the following needs to be considered:
The product needs to show flavor for local tastes.
The safety of the workers and consumers should be the #1 priority, this can also work to the firm's advantage because Africans are willing to pay more for companies that advertise social responsibility
The firm needs to show interest and investment in being sustainable for the long term
Proper advertising through visual in store displays and more personal interactions rather than TV and digital advertising, since a lot of Africans are limited to TV and internet.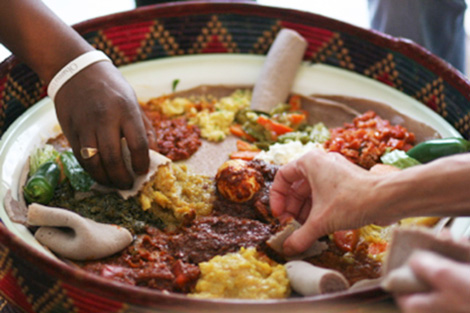 The firm that is socially responsible, as well as innovative is going to be successful in a developing nation. As resources and land become more scarce, taking these steps in global expansion and sustainability is necessary to feed the world. My hope is that firms will continue to be innovative and more responsible to focus on the long term growth and health of society, and developing nations are often rich in untapped resources. The risk is worth the reward here.